979-297-2200
121 Circle Way
|
Lake Jackson, TX 77566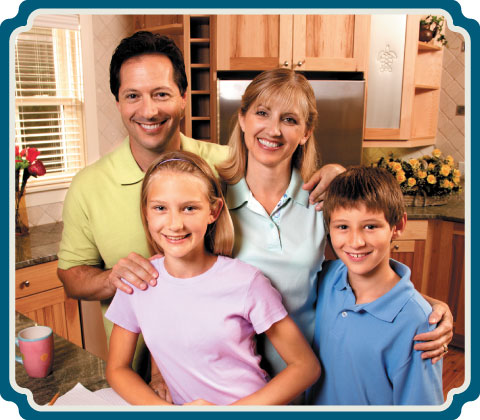 Your Visit to Our Lake Jackson Dental Office
We schedule at least 60 minutes for each visit, with some extra time if it's a first visit so we can thoroughly discuss your dental history and take X-rays if necessary. We want to make sure we have plenty of time to get to know you—not just your teeth, but your dental history, your goals for your smile, and any issues that brought you to our office.
If you feel anxious about dental treatment or have had a bad dental experience in the past, your first visit is the perfect time to tell us about it! Our goal is to provide the most customized and effective dental care possible, and the more we know about you, the easier that will be.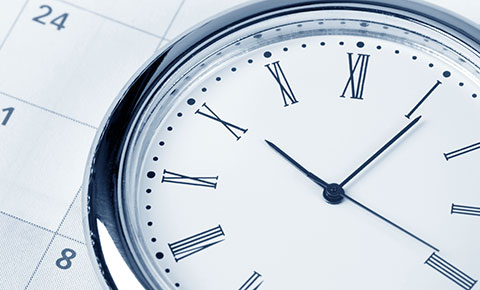 Scheduling & Emergencies
We've designed our Lake Jackson dental practice to provide an efficient yet unhurried environment, so we make it a priority to never overbook. Because we schedule only one patient at a time, you can rest assured that you'll always receive Dr. Gotcher's undivided attention.
We reserve time in our schedule each day for dental emergencies, and our family block appointments are great for bigger families because they let multiple members be seen back to back. You only have to make one trip to our office and everyone can leave with a clean, healthy smile.
---
Smile Gallery
We treat people, not teeth, so there's nothing more rewarding than helping someone fall back in love with their smile—especially if they've spent years hiding it or covering it up. We truly believe that everyone can have the healthy and beautiful smile they've always wanted.
These pictures show actual results for patients treated by Dr. Gotcher. The photographs have not been altered or retouched.

This patient suffered from a congenital condition which caused one front tooth to be missing and the other to be small and irregularly shaped. A conservative approach was adopted using a tooth-friendly bridge that required only minimal preparation to the adjacent teeth. Additionally, an all-porcelain veneer was bonded to the irregularly shaped tooth to create a beautiful smile.

This patient broke most of the front teeth in an accident and requested that the teeth "look normal again." These teeth were prepared for four all-porcelain crowns. By the end of the second appointment the patient was elated with the results and the new smile.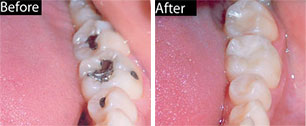 This patient had several cracked and missing silver amalgam fillings in need of replacement. Natural looking composite fillings were bonded in place of the silver fillings allowing the patient to enjoy a natural, healthy smile.
---
Patient Education
If you'd like to learn more about any of the treatments we've mentioned on our website, feel free to explore the following resources. You can also call our office with any questions; our friendly and knowledgeable team is always happy to help.